Our Story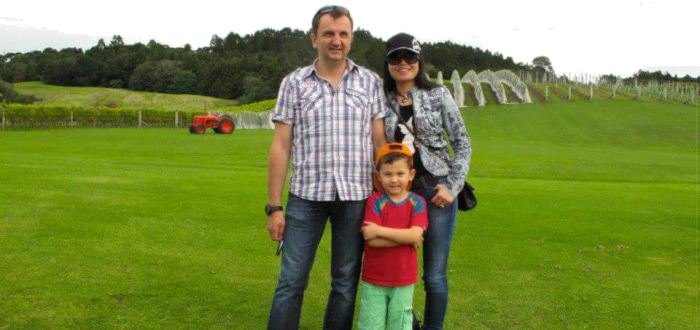 Alex and Susan have a beautiful history with Ascension. Matakana valley was one of the first places Alex visited when first arriving in New Zealand almost 23 years ago. The Matakana countryside has a certain tender and draw to it, as well as the wine industry and region. Alex has dreamed of owning a vineyard and expanding onto another niche industry.
Ascension was also the start of the love story for Alex and Susan, as they spent their first date over 11 years ago here.
Destiny called when Ascension became available, and they committed to take Ascension further as well as to make it their new home. Many upgrades, refurbishment of the functions and weddings venue, an extended winery, more vine varieties, a new courtyard and many, many plants and flowers later, the Ascension that now stands is one of a vested family legacy.
We hope Ascension will stay in our family for generations. We hope our kids and their kids will grow up to become a part of the lifestyle here.Alex & Susan Sipka