Our Staff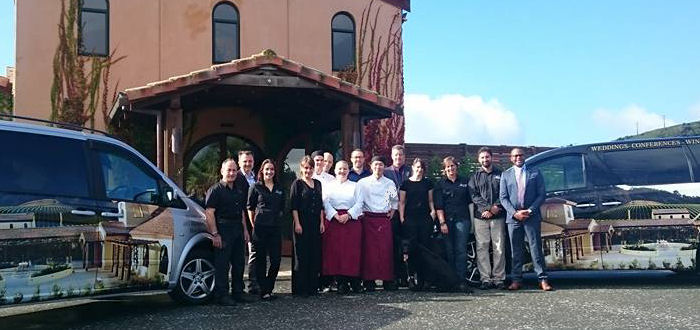 The focus of Ascension Wine Estate incorporates and encompasses the spirit of working together toward a common goal, classic and Timeless, while being modern and understanding to our modern clients, comforting in the sense that a meal at Ascension is not just for special occasions, but can be your personal dining room, as the food is made with such love and passion! Colorful in the aesthetics of the estate, all the natural gifts from our vineyards – yes the wine and vineyards too.
We have a vast number of nationalities at the estate, yet the family feel created by Alex and Susan is becoming more and more evident. They are both hands on with everything on the estate, and it is not strange to find either of them sorting grapes, waiting on guests, and making difficult decisions in order to provide the best for not only their clients, but the staff.
With a large estate like ours, we have a number of on-site managers that ensure luxury and quality at all times, and we have enjoyment through it too.
It is hard to describe a position, as each person here brings so much more than just a title to the estate.