The Lady Killers Live & Kicking Tour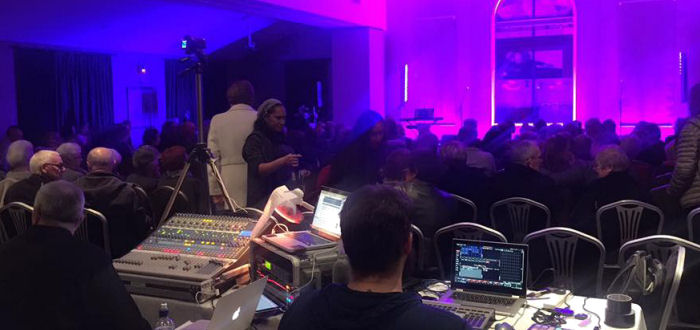 Update: 7:57pm It's almost showtime, everyone is excited and ready to dance# The Lady Killers Live
Time: 5:56pm All set up for The Lady Killers Live & Kicking Tour. Show starts at 8:30pm, see you there?
Playing LIVE @ Ascension Wine Estate on the 16th of June : THE LADY KILLERS: Doors open at 8:30pm See you there
The Lady Killers is a dream team of some of New Zealand's favorite female vocalists. From a whisper to a scream and everything in between, Tina Cross, Suzanne Lynch and Jackie Clarke make beautiful music bursting with harmony and power.
The Lady Killers' approach is simple; take great songs and lovingly accessorise them with harmony.
The Lady Killers sound defies pigeonholing, willfully crossing genres from pop, R&B, jazz, gospel, country to a whole lotta rock and gleefully name-checking iconic artists such as Queen, The Beatles, Neil Young, Neil Finn and Dolly Parton. These gals sing anything that takes their fancy!
A Lady Killers performance is a dazzling vocal tour de force full of wonderful pin-drop moments, warmly presented by three women who know how to entertain and have a good laugh too!